RUG SHOP VISITS (Appointments and Walk-in's):
We have drop-off hours Monday through Saturday 10am-2pm.
If you are a REPEAT CLIENT of ours, and your rugs have been to us before, then we know your rugs are washable, and you already know our pricing. If your rugs are small/medium, you can drop on by anytime during those days/hours. If your rugs are LARGER than 6×9, please give us a heads up call on your way so our team will be ready to unload for you.
If you are a NEW CUSTOMER and your rug has NEVER been to us before, let's make sure it can be washed/cleaned before you make your trip out to us. You can use the website estimate form. The video shows exactly the photos we need to be able to identify your rug style, and asks the questions we need answers to in order to get you an accurate quote. Then we can book your appointment to bring your rug in.
If you have health concerns and prefer an appointment with limited interaction with others, you are absolutely welcome to email or call me directly and we can coordinate your visit with us at a slower/quieter time of the week.
If you need to book an appointment before/after our main hours, reach out to us and we can coordinate with you directly.
PICK-UP AT YOUR HOME NEEDED:
If you are not able to bring your rugs in to drop-off, we have multiple moving/handling companies who will pick up your large rugs and handle your furniture. Let us know your zip code and whether you have quick/easy furniture or more complicated items in need of extra muscle/time, and we will connect you to the service to use and their rates.
If you have any rug questions at all, please reach out. We would love to hear from you.
Best to you and your family,
Lisa Wagner
lisa@blatchfords.com
Blatchford's main office: 858-566-3833 (landline)
APPOINTMENTS or QUESTIONS?
If you would like to book your drop-off appointment, if you have any rug care questions, or if you need help with a pickup service for your rugs (if they are too large for you to drop off) – please give us a call or email. We would love to hear from you. 🙂
ESTIMATES BY EMAIL/PHONE BEFORE YOUR APPOINTMENT
We are handling all estimates in advance with photos. This will make your visit with us super quick because we have already handled all of the questions/answers.
PHOTO TIPS
When you send photos, please flip over one end of the rug so that we can see the back and the front. This helps us to identify the rug type. Please send any close up photos of problem areas. When sending your rug size please include the fringe in the length.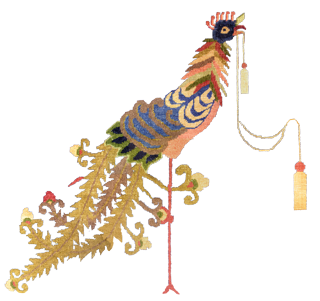 Blatchford's Location
7848 Silverton Ave, Suite G
San Diego, CA 92126
Lobby Hours
BY APPOINTMENT ONLY so we are 100% sure to have someone here to meet you and unload/load. Thank you!.
Pickup/delivery to/from your home - please contact us for details and booking.