Blatchford's Facility Visits During COVID-19
We have always operated an open doors friendly family rug facility.
While we are still "friendly"… in the age of COVID-19 we cannot run an open doors operation "as always."
For the protection of our team and facility, we have closed our lobby to all unscheduled visits.
All rug drop-offs and pick-ups are BY APPOINTMENT ONLY so that we can provide structured "no contact" services for the safety of our team and our clients.
ESTIMATES BY EMAIL AND PHONE
We ask that you please help us to provide all estimates by email and by phone.
This way we can give you all of our attention and time in a safe manner for you and for us.
Please click the REQUEST AN ESTIMATE button at the top of our website, or message us through our CONTACT page.
By handling all estimates with photos and details ahead of time, we can make your appointment to drop off a quick visit.
QUICK "NO CONTACT and NO TOUCH" RUG DROP-OFF & PICK-UP
We have instituted "no contact" and "no touch" services with every appointment.
– All estimates by phone/email prior to an appointment.
– No entry into our lobby is needed, we can unload/load rugs directly from/to your vehicle.
– Work approval via text/email.
– Payment by phone.
– Receipts and invoices via text or email.
– Photos of finished work via text/email.
Our team members are wearing face coverings and gloves for each appointment. Cleaning of all touch surfaces and tools occur before and after each visitor.
Hand sanitizer is located in our lobby for our team and our clients.
We are requesting any visitor to our lobby to please wear their face covering or mask.
WASH YOUR HANDS. WASH YOUR RUGS.
We are a rug wash facility. We have been fans of soapy suds and water before it became famous as the very best way to wash away soils and germs. Thoroughly washing and caring for textiles has been our expertise for decades.
Our process incorporates a vinegar soak to stabilize dyes for the wash process, which allows us to fully soak, shampoo, and high flow rinse rugs. As an added enhancement for all textiles coming through our facility, we are incorporating additional extended vinegar soaking as well as our standard final vinegar rinse, in order to make our normal sanitizing wash process even better.
HELP US TO HELP YOU
With more people at home these days, cleaning is needed more than ever before.
We appreciate your help in supporting our updated ways of handling our work so that we can provide the best service that we can in the safest manner that we can.
We are here for you when you are ready for your rugs' deep cleaning.
We are also here for you if you have any questions at all beyond rugs and rug cleaning.
Our manager Lisa is a longtime trainer and instructor in the professional cleaning and restoration industry. If you have questions about any type of cleaning or care in your home, or need a referral for any home services, please reach out to Lisa. If she does not have the answers for you, she will certainly know someone who does.
Take care and be safe.
– Blatchford's San Diego Rug Cleaning & Repair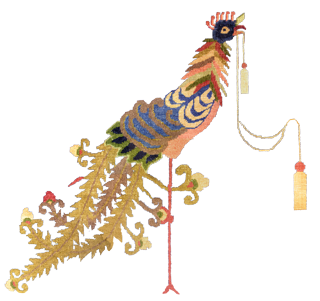 Blatchford's Location
7848 Silverton Ave, Suite G
San Diego, CA 92126
Lobby Hours
Monday through Saturday by appointment only so someone can meet you.
Pickup/delivery to/from your home - please contact us for details and booking.