Your new puppy chewed up the corner. Your vacuum cleaner grabbed the fringe and tore the tassels off. Your potted plant leaked and created a hole. Whatever the reason, rugs sometimes need repair. Our team of Repair Specialists tackle everything from new fringe to reweaving more severe damage.
At some point in your rug's life, it's going to need some repair.
It may be just a little "touch-up" to keep the end from unraveling…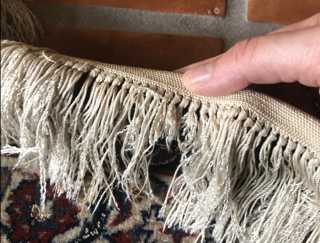 Torn tassels will lead to the end unraveling.
It may be just a little "touch-up" to keep the end from unraveling…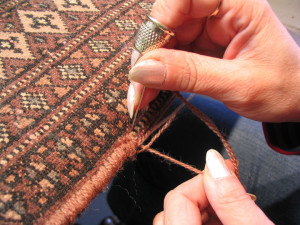 Side cord wrap is worn and pulling away.
Whatever your repair needs, our Repair Team handles everything from basic repair to restorative repair services.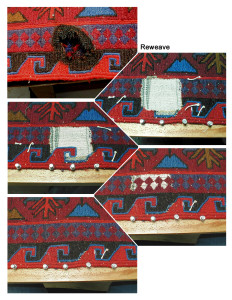 Reweave Sequence for REPAIR Section
Whether your rug needs a touch-up, a patch, new fringe, or a hole to be rewoven… we cover it all.
For a look into what we do, take our Repair Tour.
And if your rug is in need of a little TLC, just give us a call at 858-566-3833 , and we can set an appointment for you to bring it to us or to arrange a pick-up from your home. If you have questions about your rug before we meet, you can email photos to lisa@blatchfords.com and we would LOVE to chat about your rug with you.
Yelp Reviews
Lisa was extremely helpful and honest. It turned out that it was best to not clean my rug but to get a new one. Instead of making promises to make it new, Lisa was very open and honest. I highly recommend them and look forward to having them clean my next one.
BRANDON W.
Yelp Reviews
If you need anything for your oriental rugs, this is the place, especially for repairs. I have moved myself and  my rugs around the country and there is no better oriental rug service company anywhere we have been.
OL C.
Yelp Reviews
Our heavily soiled and pet stained carpet was restored to great condition by Blatchford's. We are very happy. Their staff are very responsive. Highly recommend!
RANDOLPH O.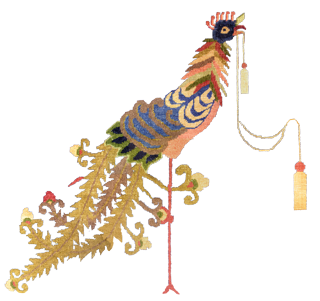 Blatchford's Location
7848 Silverton Ave, Suite G
San Diego, CA 92126
Lobby Hours
BY APPOINTMENT ONLY so we are 100% sure to have someone here to meet you and unload/load. Thank you!.
Pickup/delivery to/from your home - please contact us for details and booking.