Get To Know Your Rugs
Our video gallery is designed to answer some of the most common questions we are asked every day. Please take a moment to watch a video or two, and remember to bookmark the page for future reference!
HOW DO I PROLONG THE LIFE OF MY RUG AND PROTECT MY INVESTMENT?
In this section we explore a couple of things that you can do to extend the life of your fine area rugs and protect your investment.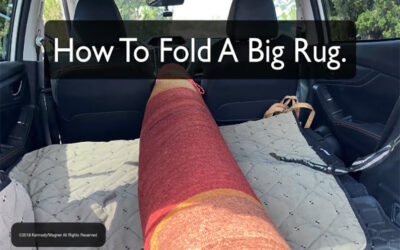 Most rugs that are in good condition can be folded short-term to make them a size that can easily fit in most vehicles. After you have received your estimate…
read more
HOW DO I PROPERLY CARE FOR MY RUGS
Proper Rug Care is critical to maintaining the appearance and durability of your area rugs whether they are family heirlooms or simply a beautiful modern rug that matches your decor.
In these short videos we review some basic tips on how to care for your area rugs.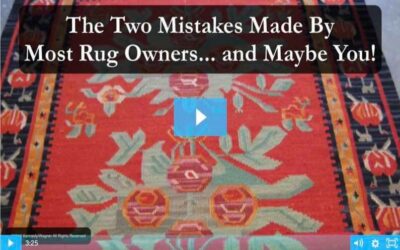 We'll discuss the two mistakes that most rug owners make that severely shortens the life of their rugs. These two mistakes are easy to avoid and in just a few…
read more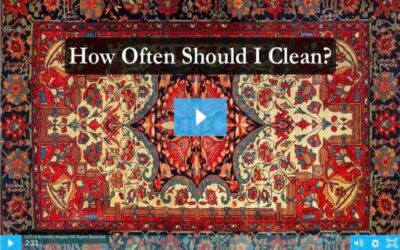 How often should I clean my wool rugs? To answer that let's look at what abrasive dirt really is and how it affects your rugs. This is a magnified image of sandpaper…
read more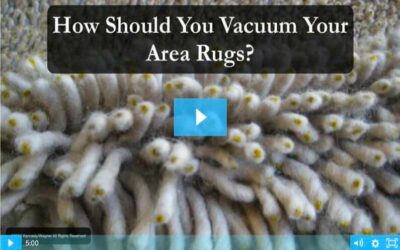 We answer the question how you should vacuum your area rugs. Improper vacuuming can damage and devalue your rugs. Vacuums with beater bars and brushes…
read more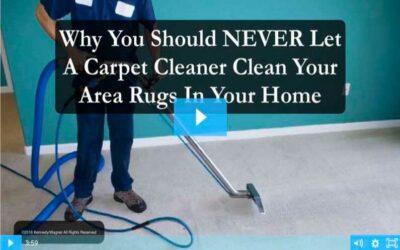 Watch as we discuss why you should never let a carpet cleaner clean your area rugs in your home. In just a couple of minutes you'll know more than most carpet…
read more
HOW DO I PROTECT MY RUGS FROM DAMAGE?
Pet Urine and Bugs are some of the most common causes of damage to area rugs.
With a little education, you can learn what to watch for and prevent irreparable damage before it occurs.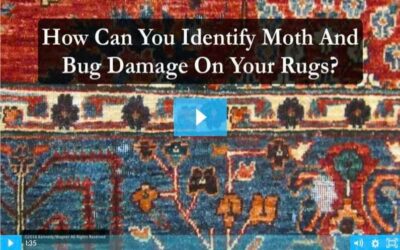 How can you tell if you have moths or bugs damaging your rugs? Good quality rugs can last for hundreds of years, but moths and other pests can literally eat holes in your rug very…
read more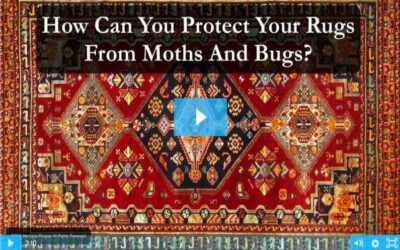 In this short video we'll answer the question "how can you protect your rugs from moths and bugs?" Protecting your rugs from destructive pests is actually pretty easy if you remember a few key…
read more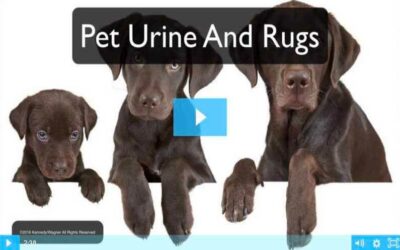 Accidents Happens. Even the most well trained pet can have an accident in the home due to any number of different causes. If you own area rugs and pets, it's…
read more
WHAT ARE SOME COMMON RUG ISSUES I SHOULD BE AWARE OF?
The more you know about the fibers and construction of your precious area rugs, the better prepared you will be to deal with regular maintanace and know what you expect when entrusting your valuable textiles to a professional rug care specialist.
Here are a few tips to help further your rug knowledge.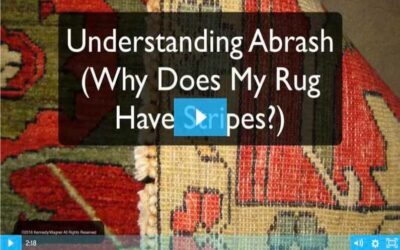 One of the things that makes hand woven rugs so beautiful is the visual texture of the rug. Part of this texture comes from the natural Abrash of the rug. Abrash is a word that describes…
read more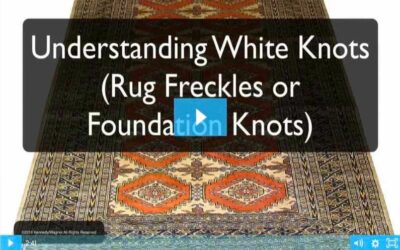 Many rug owners and actually quite a few cleaners, are unaware that many rugs marked 100% wool on the label actually have quite a bit of cotton in them.
read more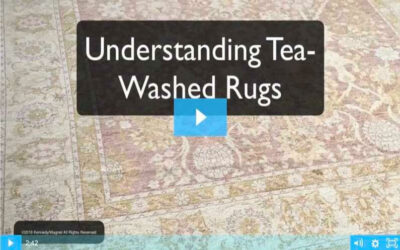 Tea washed rugs are very common in today's marketplace. Tea washing gives rugs a an antique sepia tone effect. A tea washed rug has been over dyed with a…
read more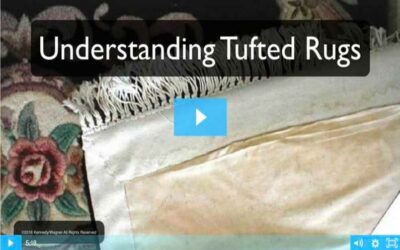 In this short video we'll talk about tufted rugs. You'll learn what they are, how they are made and you'll also discover that these rugs have some common issues…
read more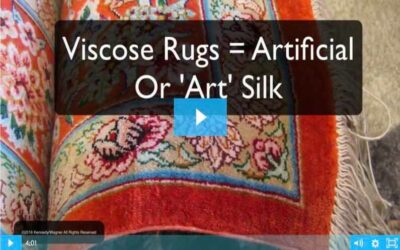 Many rugs marketed today as silk, are in fact artificial silk rugs made of viscose fibers. Rugs made of viscose or technically viscose rayon present several unique problems…
read more