SOLUTIONS TO FRINGE FRUSTRATIONS
Sometimes fringe can cause angst. It gets eaten by a robot vacuum. Or eaten by a pet. Or you are simply tired of trying to make it look "tidy."
It is possible to HIDE fringe. This is our most popular repair these days.
One way to hide the fringe is by hiding it along the back side of the rug underneath a cotton cloth. When you do not want to physically remove the fringe, this is often the best choice.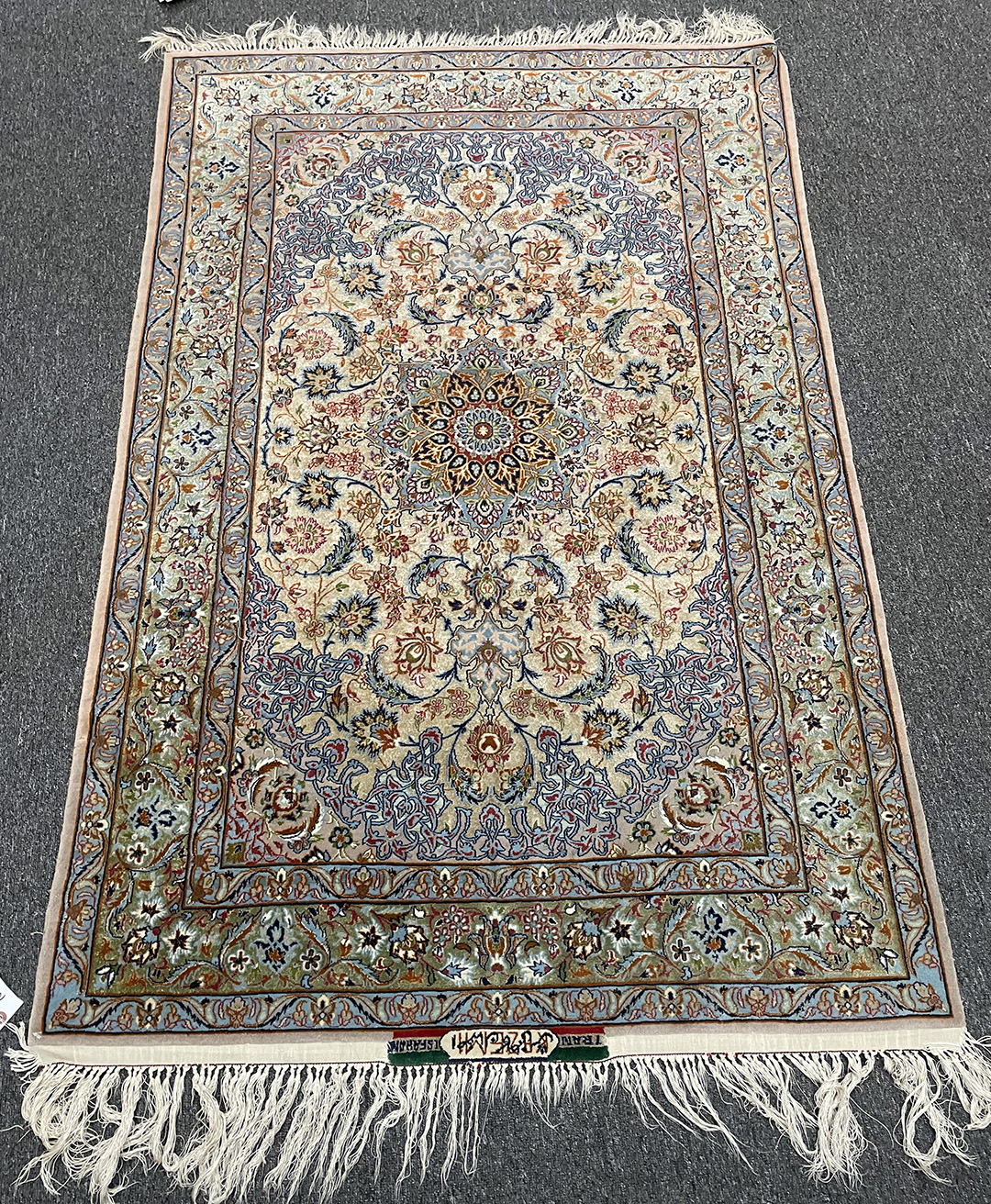 Persian rug has fringe that is wearing away and the owner wants to save it from further damage.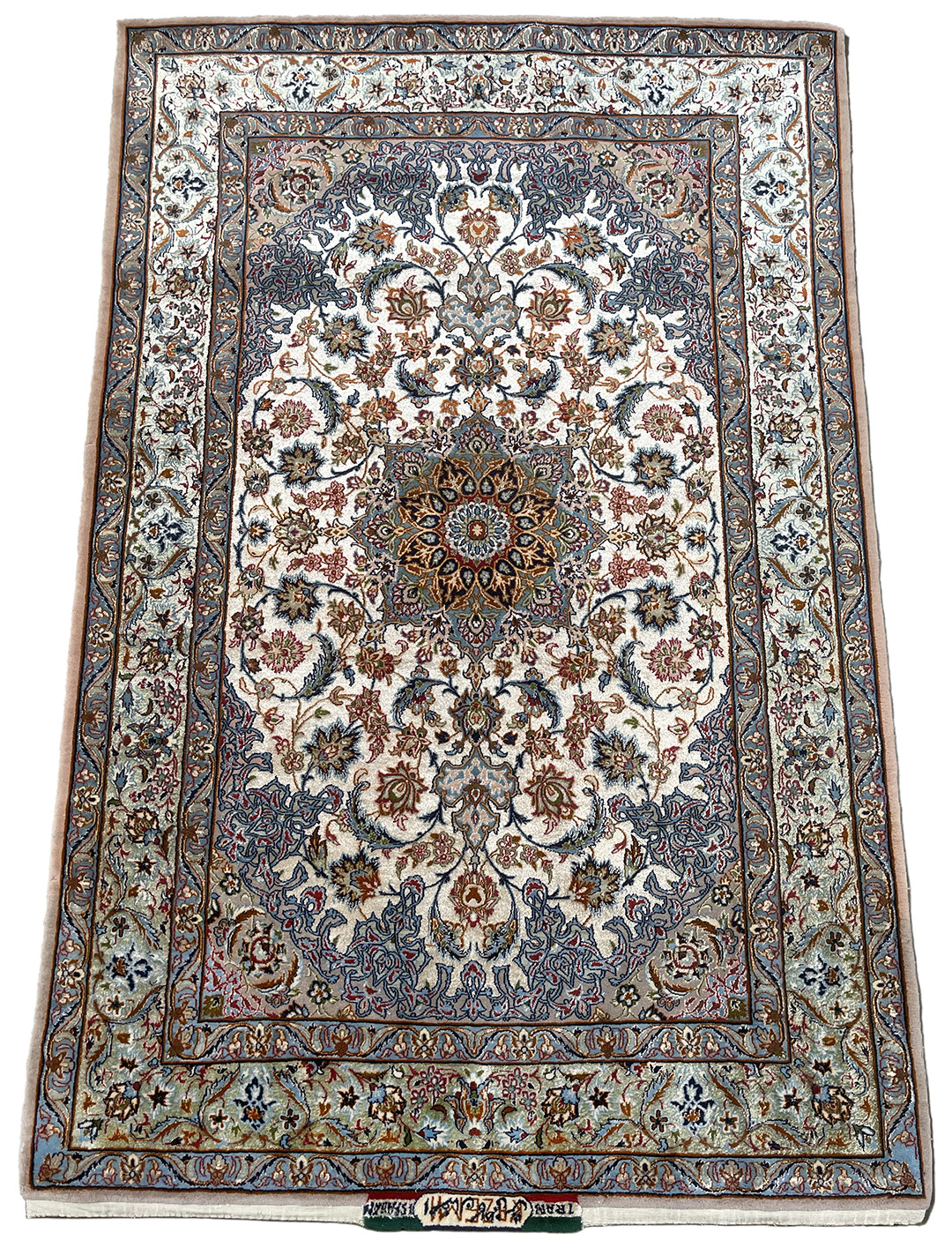 Persian rug with the fringe hidden from view, and protected.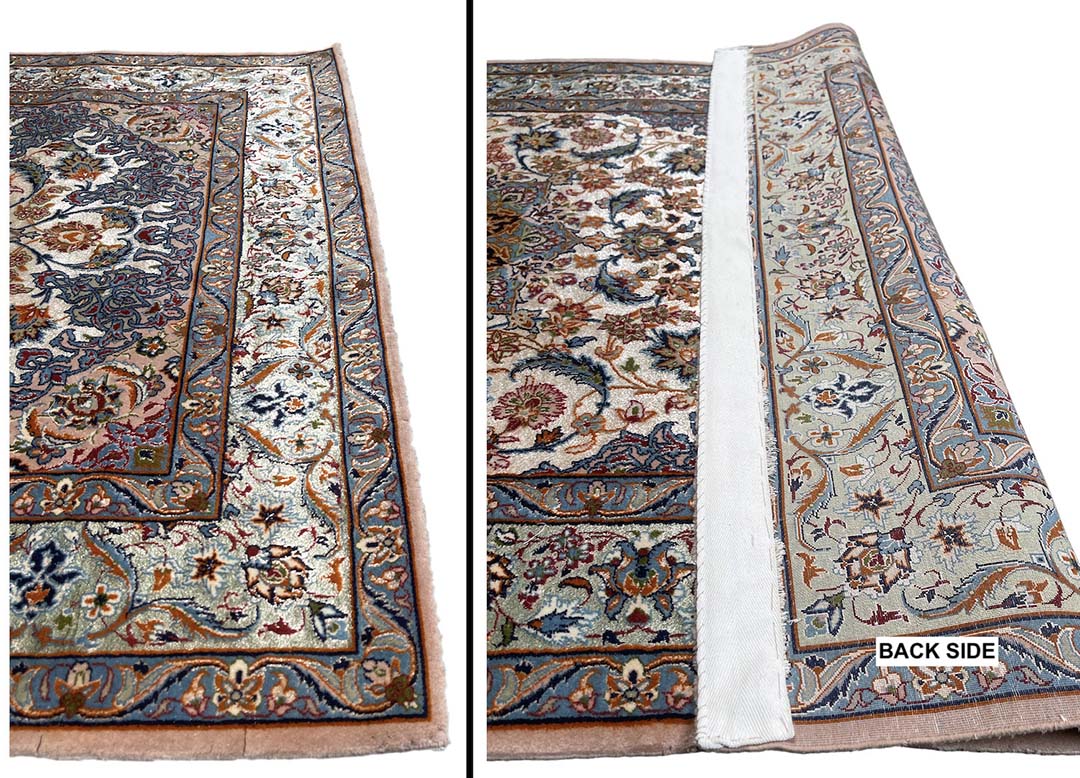 This repair creates a thin plain cotton edge, and the cloth is attached by hand to the back side of the rug. In the future this can be removed and the rug returned to original condition if wanted.
With rugs that the fringe has already torn very short, and the rug is beginning to fall apart, there is no large fringe to hide. What can be done instead is the rug can be properly secured first (to prevent loss of the wool knots) and then a wrapped edge can be created to give the rug a clean edge finish with no fringe tassels at all in view.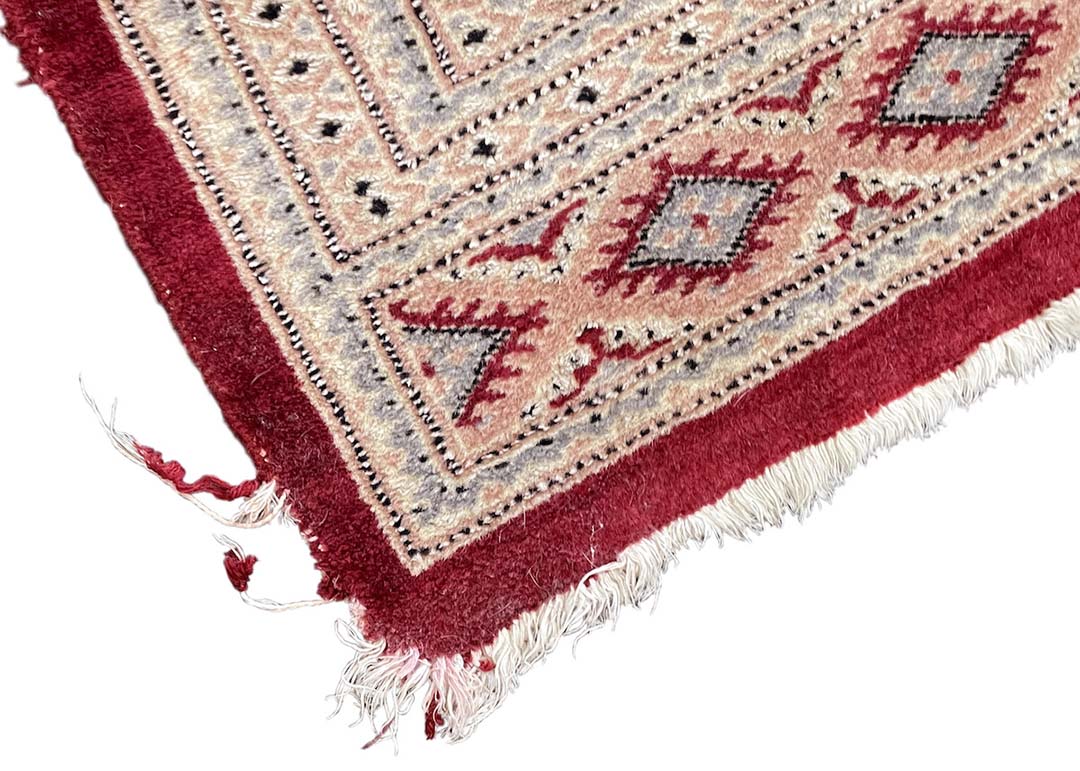 Pakistan wool rug that is unraveling and the fringe is very short.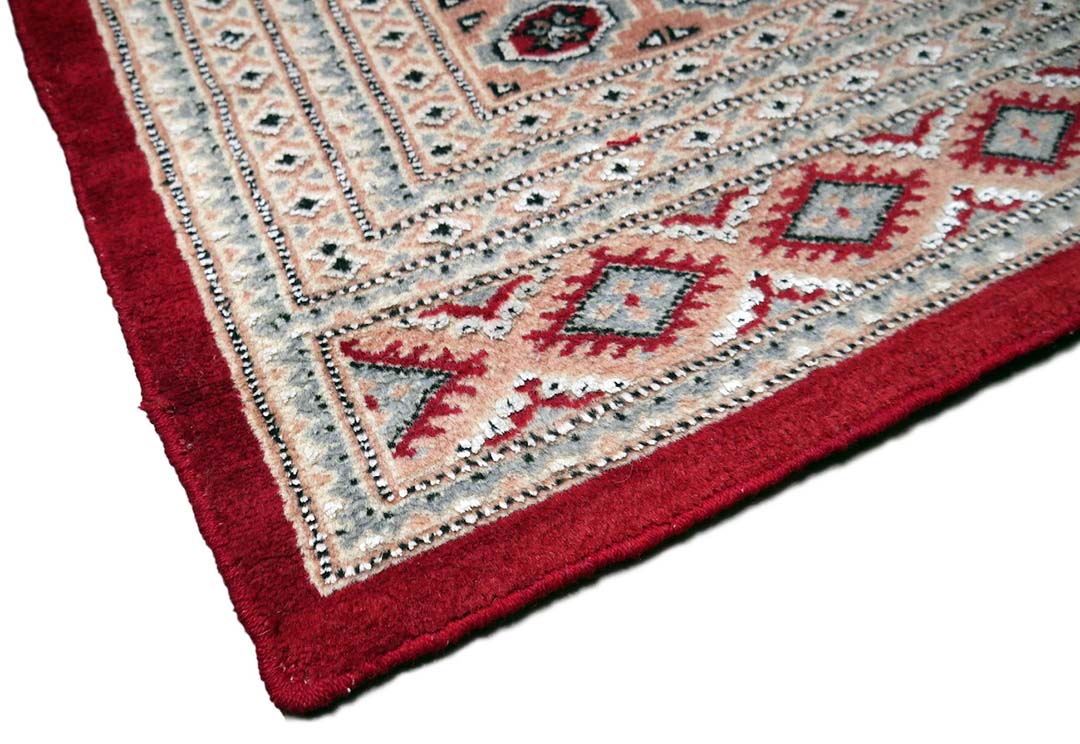 Pakistan rug has been secured and a nice wool edge finish has been created along the side and end. No fringe tassels are visible. It is a nice, clean finish.