Cool Rug Friday: Kerman Remnant
Damaged rugs and remnants often end up finding a home with us.
We find things to love about antique weavings even when it is just a small section, just a whisper of its former self.
Because with any beautiful creation, if you have appreciation for the craft, with that small artistic whisper, those few small notes, you can hear and feel the entire song of the artist's heart it came from.
That is what remnants are to us. A piece of a weaver's life and artistry, in those fibers, dyes, and motifs.
Here is an old Persian rug that came to us in several lovely pieces.

We did not know what exactly to do with the pieces, we just knew we loved them and wanted to see them, so one piece we just put up to enjoy "as is."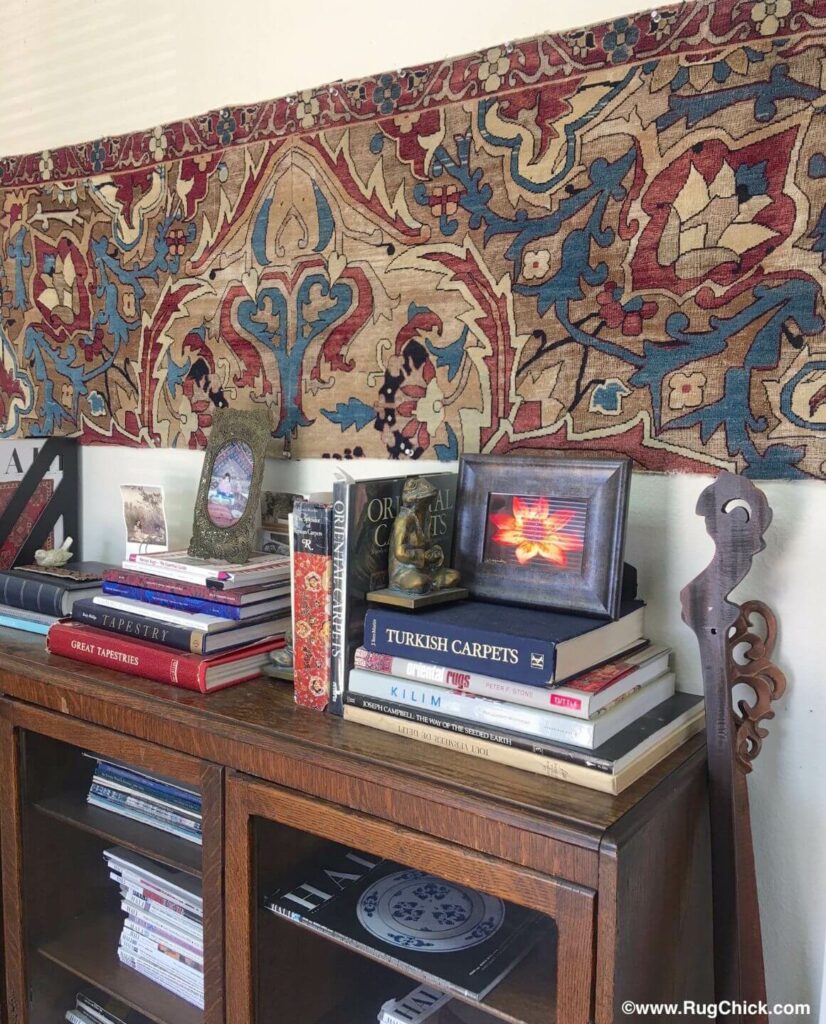 Such vivid blues and deep wine tones…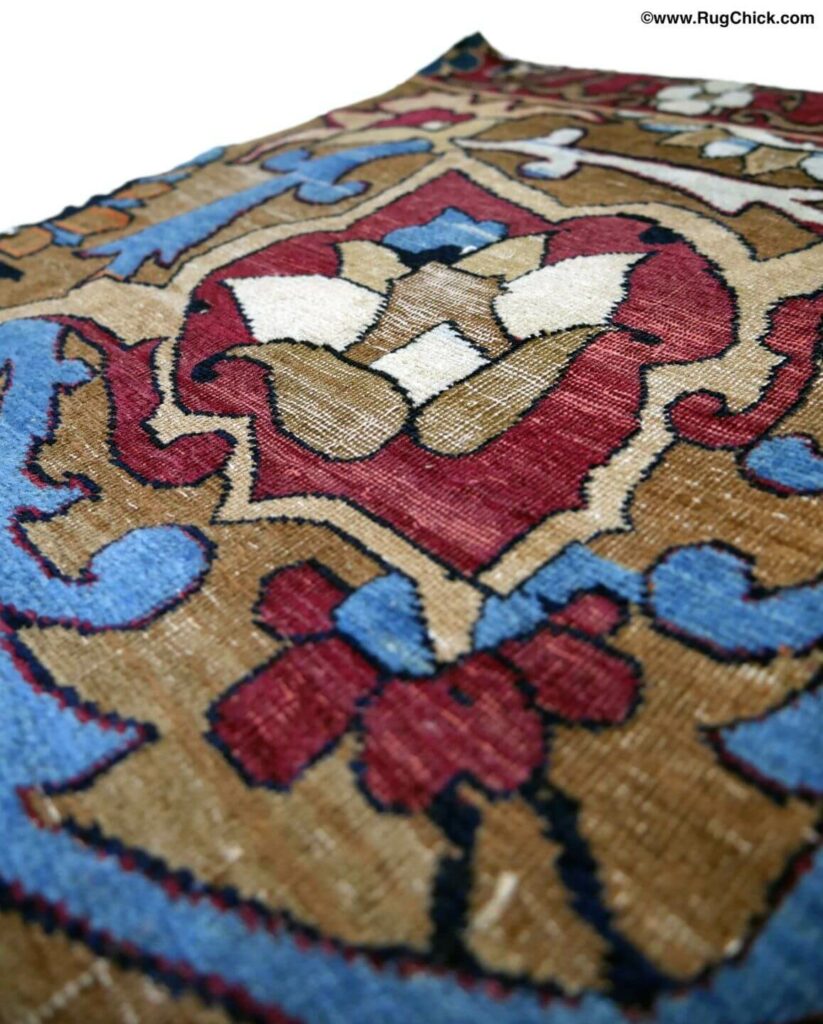 …and the camel colored background oxidizing with age.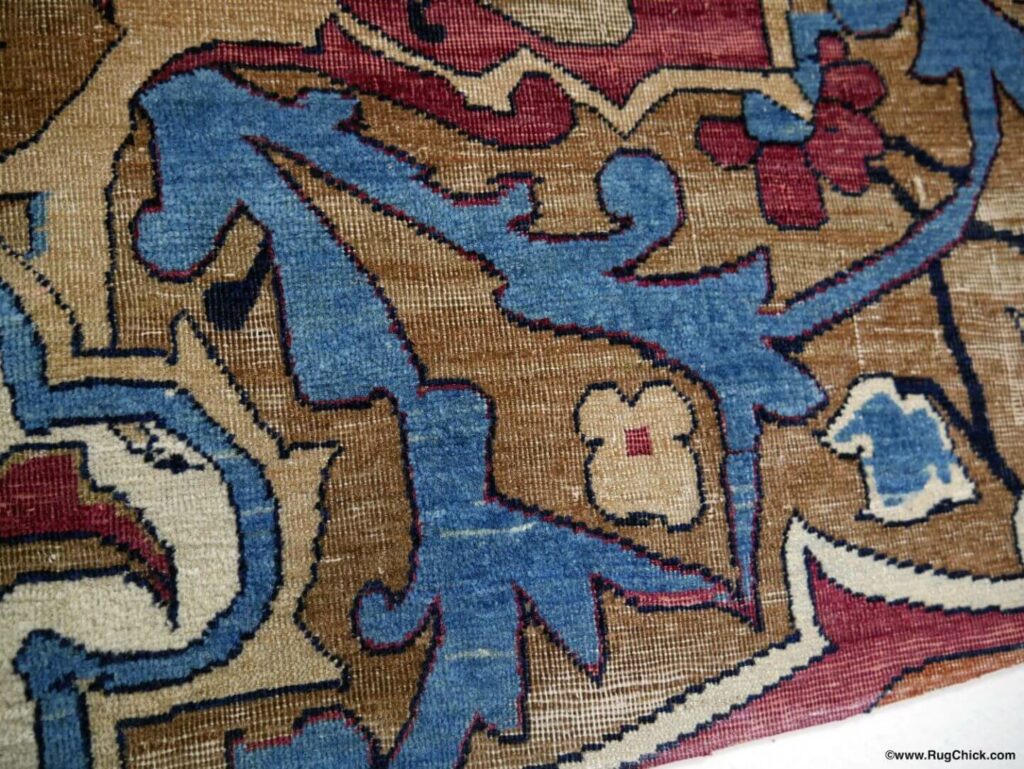 It looks to be a weaving from the region of Kerman in Iran.
The motifs give hints of what this piece would have looked like in all of its glory as a complete rug.
We especially loved the border garden of flower motifs.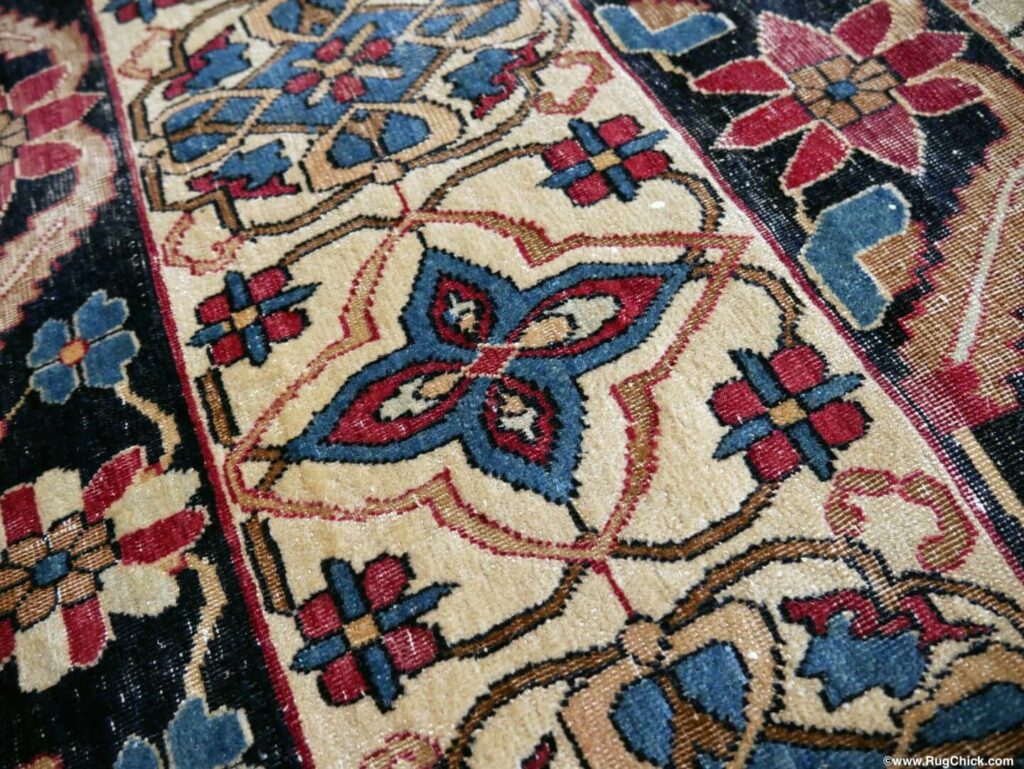 My mother Kate decided to take several of the small pieces and make a few into pillows, to put them into a form that could be used and enjoyed.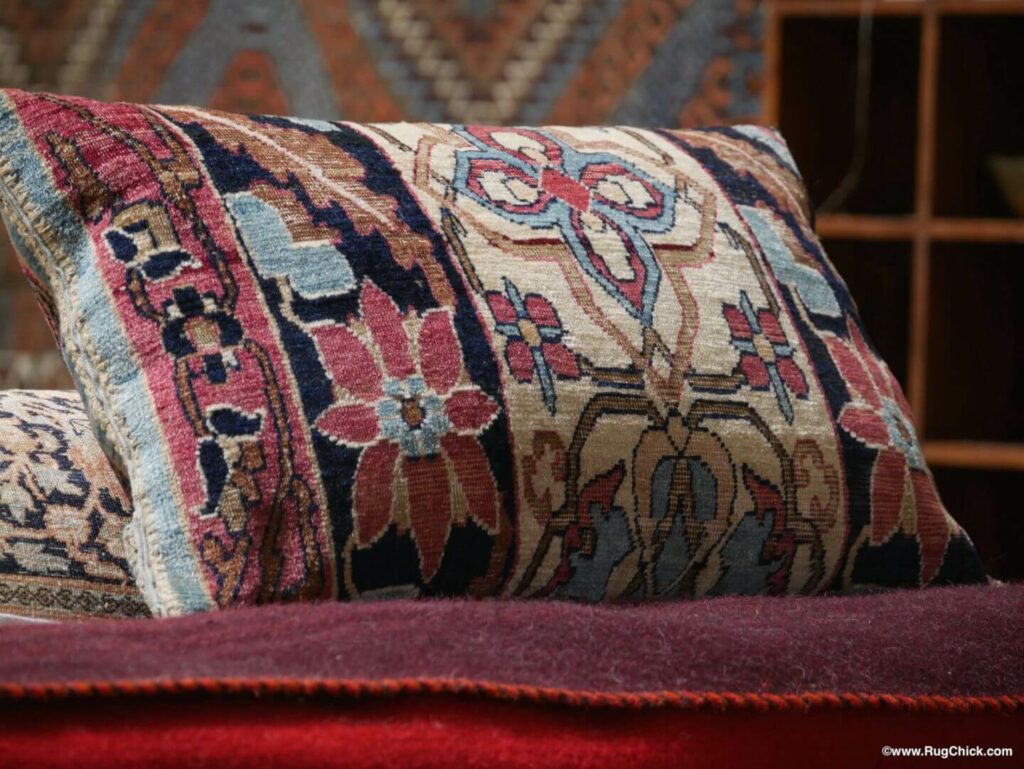 It makes a lovely remnant huggable. 🙂
We talked about how this stunning design looked like stained glass. One day a friend suggested that we actually take one of the motifs to a glass artist he knew, to bring that idea to life.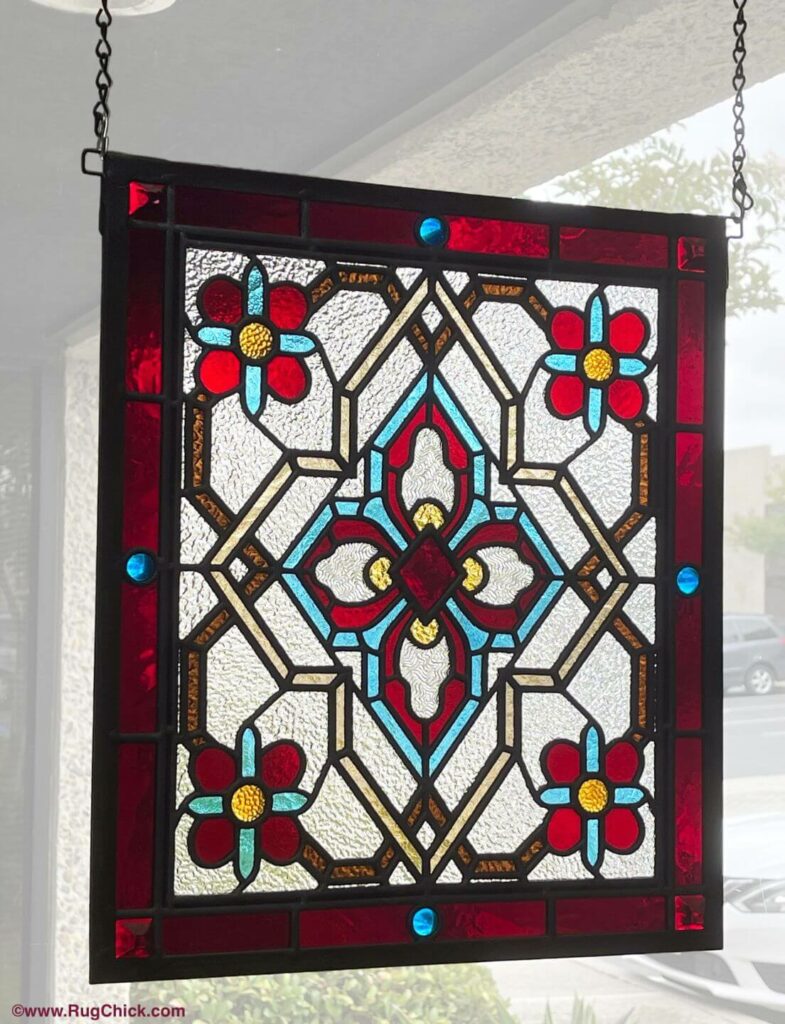 Third generation stained glass artisan Eric Olson (Acme Art Glass) in Pittsburgh created this piece that now hangs in our rug shop. It's lovely.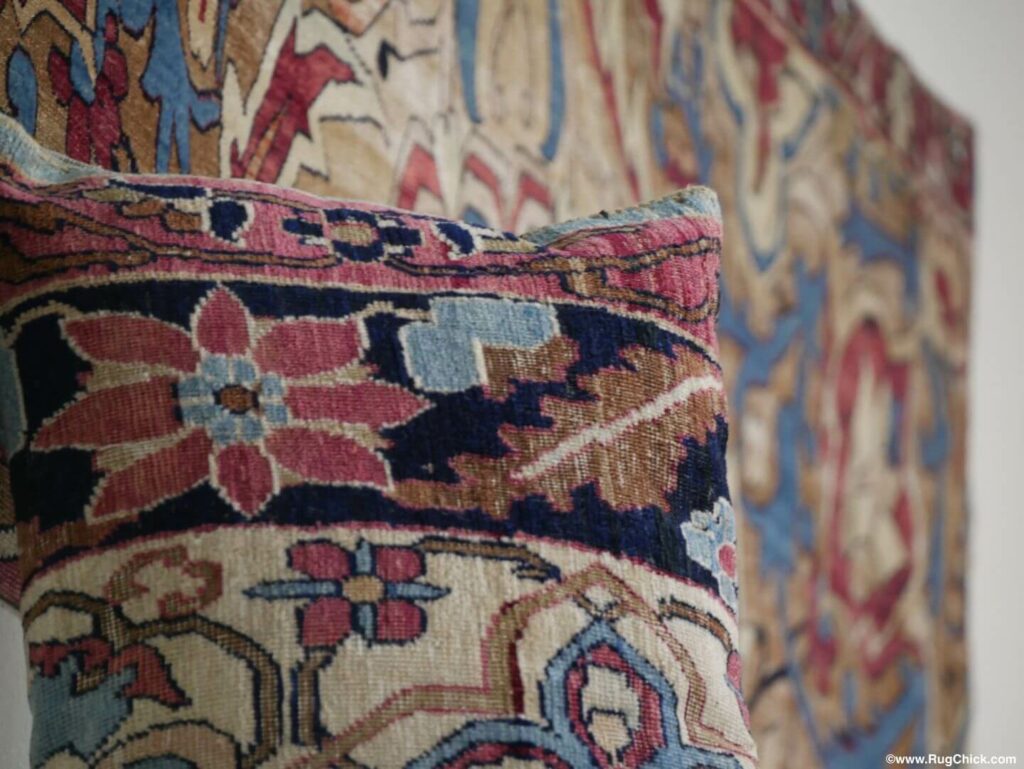 This Persian remnant is an example of how just one singular piece of art, something crafted with care by experienced hands, can inspire others to want to create even more beauty in this world to enjoy.
A wall hanging, a pillow to hug, a piece of stained glass, and… an email to share with good friends. All small actions of putting more beauty into the world.
And this world needs more art and beauty in it. More than ever.
I hope you enjoyed meeting my "cool rug" this week.
Have a wonderful day and weekend,
Lisa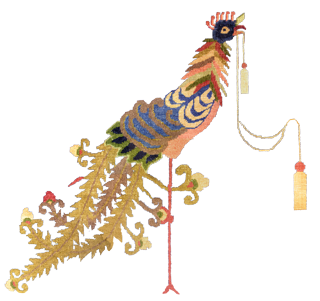 Blatchford's Location
7848 Silverton Ave, Suite G
San Diego, CA 92126
Lobby Hours
BY APPOINTMENT ONLY so we are 100% sure to have someone here to meet you and unload/load. Thank you!.
Pickup/delivery to/from your home - please contact us for details and booking.